Stay safe and connected on your next outdoor adventure with SPOT!
"We found it very useful and it provided some piece of mind for the adult leaders and parents of the hikers."

1st Bannockburn, May 2021
This small GPS tracking unit is easy to use and provides much more functionality than a normal EPIRB or PLB, with up to four levels of messaging available.
The advantage of SPOT is that it doesn't rely on mobile phone networks, instead using satellites for communication. As such, a clear view of the sky is a must (e.g. attach it to the top of you back pack if hiking or tape to car dash board when mobile.) SPOT uses GPS location data and can transmit your location along with messages indicating that you are OK, delayed, in need of help, or alert emergency services in an emergency situation.
We try to keep our hire rate as low as possible in order to make SPOT accessible to all Scout groups.
SPOT can be hired on a weekly basis (typically Thursday – Wednesday) from the team.
Our current weekly hire fee is $50. Delivery (collection or postage at cost) can also be arranged.
Unfortunately, our hire fee is subject to change as our annual registration fee changes as the Australian Dollar and US Dollar fluctuate.
Please contact us for hire requests.
Additional SPOT trackers may be hired at commercial rates, e.g. www.ozsatelliterentals.com.au/products/spot
Screenshots from previous adventures
Recently SPOT went hiking with 1st Highton Scouts and SPOT automatically sent footprint messages as they hiked along. First they tried it out on a local hike.The Scouts wondered how their leaders knew they visited the chocolate shop on the way?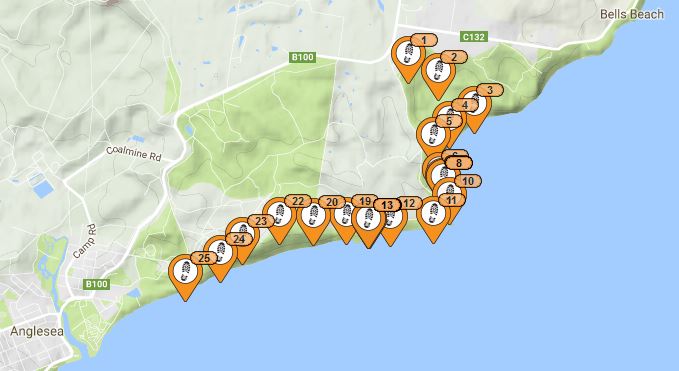 Then they took SPOT on a great adventure. Several times a day they regularly sent their per-determined message to tell those at home that all was well.