Jamboree on the Air (JOTA) and Jamboree on the Internet (JOTI)
JOTA/JOTI is the largest Scouting event in the world with over 1 million participants across over 150 countries each year. Scouts and Guides from across the globe connect with each other during the event over the airwaves and the internet.
This is a great opportunity to exchange stories, experience different cultures and have fun, while gaining a greater awareness of each and every member's part in a worldwide movement.
To participate in JOTA (on the Air) you need a licenced Amateur Radio operator to help. Special Scout or Guide amateur callsigns may be available but we ask that you contact us as early as possible to find out more.
JOTI is easy to participate in from anywhere with an internet connecting. While JOTI has traditionally revolved around IRC chat, more and more different platforms are being used each year, with a popular one over recent years being Minecraft.
We encourage all participating groups to purchase and encourage the wearing of the JOTA/JOTI badge after the event.
Save the date!
Friday 15th to Sunday 17th October 2021
JOTA/JOTI 2020 Information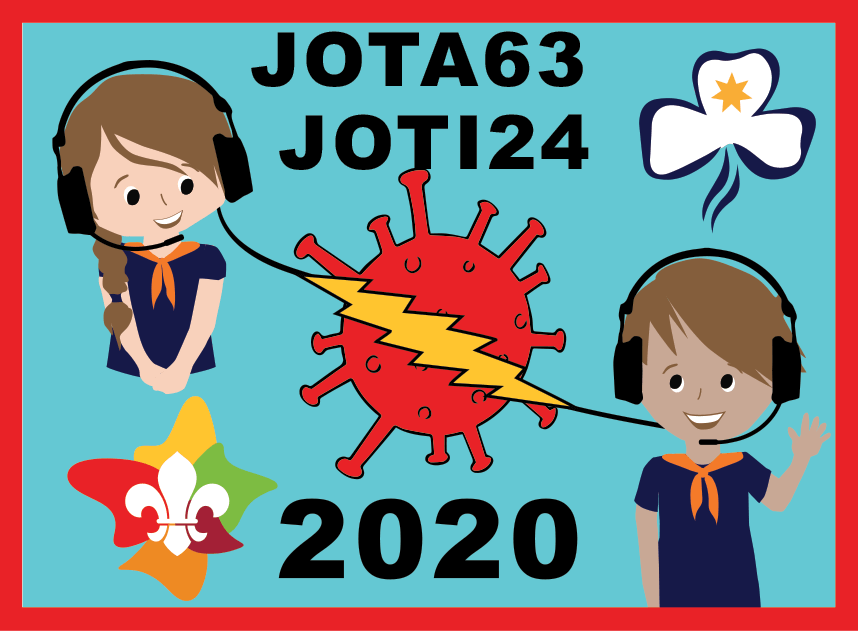 Unfortunately, many regular JOTA/JOTI sites may not go ahead in the same form as previous years due to the current situation, although a number of sites will be running alternative events if possible.
Registration (individual and for sites) takes place through the national VK JOTI/JOTA portal, vkjotijota.com. You can also order badges for your site and request a 'Scout' callsign there.
Pricing is the same as last year:
Badges – $2 each
100 Badges & Callsign (JOTA Use Only) – $215
Callsign (12 Months) – at cost, $55
For postal badge orders a postage and handling fee of $8 applies.
Click here to go to the VK JOTI/JOTA Portal
---
Useful Links