Attendees at the Victorian Jamboree – VicJam – in early January 2022 had the opportunity to hear from the crew onboard the International Space Station.
Sixteen youth members and one leader asked questions of the crew during the cross on the evening of Tuesday 4th January 2022.
An enthusiastic crowd of youth members and adults gathered outside the onsite FM station to watch the cross, pictured above. (Photo courtesy Adam Patching, VicJam Media)
Scouts Victoria Chief Commissioner Rod Byrnes provided an introduction before Fred Kemmerer (AB1OC) located in New Hampshire, the ground station for the contact, spoke about the process for the cross with the International Space Station – amateur station NA1SS.
There was great excitement as "Go ahead, this is November Alpha One Sierra Sierra, over" came back over the radio from Astronaut Mark VandeHei (KG5GNP) after several attempts to call the station over 400km above the Earth.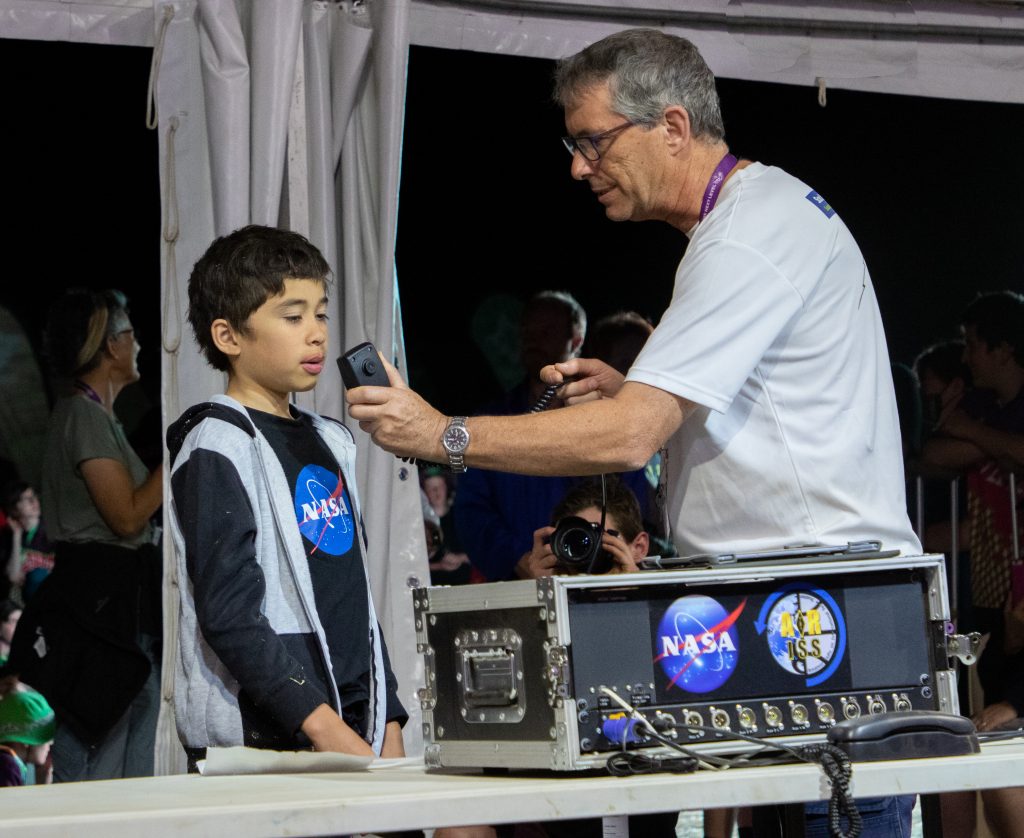 We acknowledge the work of Philip Adams (VK3JNI) in organising this fantastic opportunity for our youth members and for everyone else involved behind the scenes of the event.
Our thanks also go the following people and organisations for their work.
ARISS – Amateur Radio on the International Space Station
Shane Lynd (VK4KHZ)
Fred Kemmerer (AB1OC)
Fred wrote about this contact on his blog. You can read his post 'Scouts in Australia Contact the ISS via Amateur Radio' at this link.
You can watch a video of the ISS cross on YouTube below.