Saturday 31st July 2021, 12:00 am to Saturday 31st July 2021, 11:59 pm
Williamstown
Rescheduled to 31st July 2021.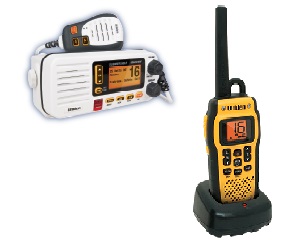 VHF Marine Radio is the preferred on-water communications system for boating, sailing and related activities. Marine VHF radio equipment is designed to be operated in marine environments. Specified radio frequencies are monitored extensively around the coast and provide direct communications with rescue and emergency services if required.
The new OAS scouting program will require sign off from " Activity Guides " when running events for groups involved in water activities. Leaders with scout Powerboat accreditation, scout Safety Boat Accreditation, and hold a VHF radio License can then be classed as " Powerboat Guides " in this recently introduced system.
The Short Range Operators Certificate of Proficiency (SROCP) is run by experienced trainers using resources and assessments provided by the Australian Maritime College (AMC). Minimum age of participants in 16 Y.O. The Radio and Electronics team will run a number of SROCP courses though out 2021 aimed to assist leaders requiring Marine VHF certification to achieve these skills.
Course Date: 6 June, please apply via Scout Training – Course Code: TBC
Please feel free to contact Philip Adams – 0478708246 for further information.