Richard Middelkoop, PA3BAR, World JOTA-JOTI Team Leader, today announced the 2018 JOTA-JOTI Logo. It was part of his presentation at Ham Radio 2018 as the opening speech addressing amateur radio and Scouting.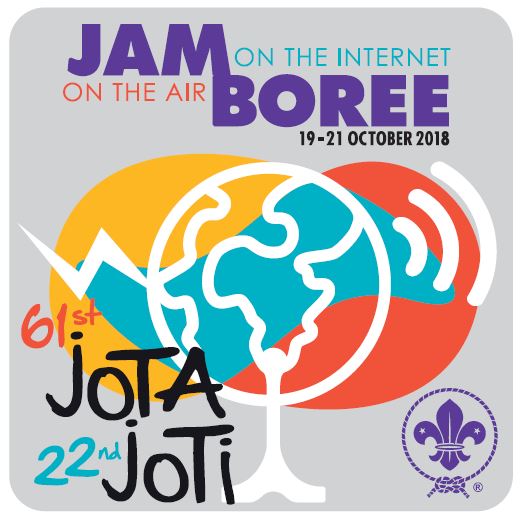 You can find the full text of his speech at https://www.veron.nl/nieuws/ham-radio-2018-openingsspeech/.
You can purchase JOTA-JOTI branded merchandise, including the 2018 JOTA-JOTI badge, from World Scout Shops at www.jotajoti.info/shop. Items with the 2018 logo will be available from Monday, 4 June 2018.
Thanks to Jim, K5ND, for the info.
Please note, details of Australian JOTA/JOTI badge coming soon.
Philip – VK3JNI – 3 Jun 2018