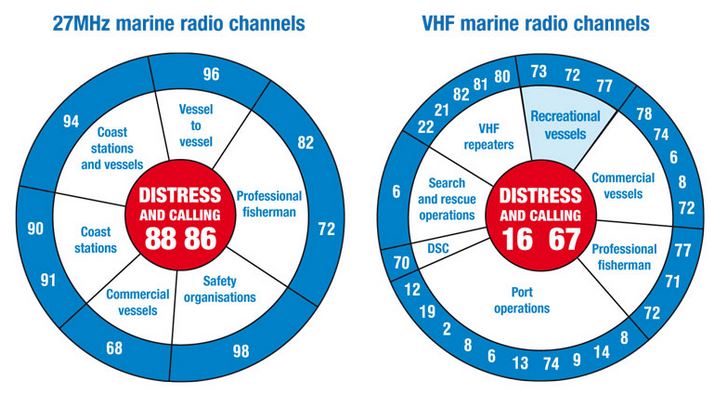 NOTE… 27 MHz radio is no longer recommended by MSV for marine use.Its broadcasting and reception is not as reliable as VHF andit is not consistently monitored along the Victorian coastline.
OK, you are just doing a small water activity in enclosed waters.
Have you considered your communications needs? Yes of course!
Got the mobile phone? Yes!
Does it work across the entire activity area? May-be.
Will the batteries still hold up if you have been capturing a few photos and/or using the GPS? Perhaps not.
Will you know if the weather forecast has changed? No.
Oops, it go dunked in the water does it still work? Not for long!
OK… now we are thinking about a second form of communications. Have you heard of Marine VHF Radio. Would you know how to use it and who to call?
Click and read on… Marine Radio Victoria (MRV)
MSV recommends that all boaters, including paddlers and kayak fishers, on the bays and along the coast have a VHF radio to take advantage of the benefits of MRV.